Video Assistant Referee causes controversy every week in the Premier League, but how are decisions made, and are they correct?
After each weekend we take a look at the major incidents, to examine and explain the process both in terms of VAR protocol and the Laws of the Game.
– How VAR decisions affected every Prem club in 2022-23
– VAR in the Premier League: Ultimate guide
JUMP TO: Newcastle 1-0 Fulham | Brentford 2-0 Bournemouth | Villa 2-1 Leeds | Forest 2-0 Leicester
Possible offside: Rashford on Fernandes goal
What happened: Manchester United equalised in the 78th minute when Marcus Rashford ran onto a ball from Casemiro down the centre, though was clearly played offside by Manuel Akanji. Rashford chased the ball but didn't touch it, and Bruno Fernandes ran over and took the shot instead. The assistant, Darren Cann, raised his flag for offside, but referee Stuart Attwell awarded the goal after a short discussion.
VAR decision: Goal stands.
VAR review: In the spirit of the game, and certainly in terms of "what football expects" (a phrase regularly used by the lawmakers), there seems little doubt that offside would have been a better decision. No one would really have argued had the goal been disallowed. But the Laws of the Game are not this straightforward, especially when it comes to subjective elements of offside.
While the assistant made the decision to flag Rashford offside, the referee remains in charge of the subjective elements and, from his viewpoint, decided at no point Rashford had impacted an opponent.
The key question for the VAR, Michael Oliver, is whether Attwell has made a clear error in law to overrule the assistant and allow the goal. And the answer under the current offside law, whether we like it or not, is undoubtedly no. Oliver would only send the referee to the monitor if he felt the decision was incorrect in law, and not just for a second look.
This doesn't mean we won't see similar incidents given offside, because it's so subjective and, in most cases, officials will err on the side of caution and give the offside. Indeed, had Fernandes not scored, then it's almost certain the game would have restarted with the offside free kick to Manchester City. Later on Saturday, Liverpool's Trent Alexander-Arnold was given offside when chasing a ball that went out for a throw-in, and just like in this example, he didn't touch the ball. The Alexander-Arnold offside was certainly an incorrect flag in law, and Liverpool should have had a throw-in.
To understand why it's not a clear and obvious error by Attwell, we need to delve into the law itself.
The moment the ball is passed sets offside position only. A player cannot be offside from where they are on the pitch, it's about their actions in relation to the ball or an opponent.
Rashford cannot be deemed to be "interfering with play," because this applies exclusively to "playing or touching a ball" and is an automatic offside offence. As Rashford didn't touch the ball, he cannot be "interfering with play."
Which leaves us with four tests for "interfering with an opponent." Rashford has to fail one of these to be offside.
1) Preventing an opponent from playing or being able to play the ball by clearly obstructing the opponent's line of vision
While some may argue this applies to Rashford because he is in front of Akanji, this refers to a player blocking another player's line of vision when the ball is played. This is more applicable to a situation where a player is stood in front of the goalkeeper when a teammate shoots on goal.
2) Challenging an opponent for the ball
Akanji and Kyle Walker were never within playing distance of Rashford or the ball itself during the move so, in law, the United striker cannot be deemed to be challenging an opponent. Had Akanji got back to Rashford, it would have been a different judgement.
3) Clearly attempting to play a ball that is close when this action impacts an opponent
Again, in law Rashford doesn't attempt to play the ball and as Akanji is a few yards behind him, he cannot be impacting on him. He cannot be offside purely by running towards the ball, he must be impacting an opposition player.
4) Making an obvious action which clearly impacts the ability of an opponent to play the ball
This is the one clause that Rashford could be deemed to break. However, this usually involves an attacking player either dummying the ball, or attempting to play it, with an opposition player directly impacted from intercepting or clearing the ball. One such example was Bryan Mbeumo's goal for Brentford at Newcastle, which was ruled out through VAR for offside in the buildup against Ivan Toney, who had moved his body to let the ball run through past a defender.
Rashford slows down as the ball reaches the edge of the box. It has been described by some as a "feint," or "shaping to shoot," but it's very much open to interpretation; equally, you could say he is simply stopping his run. In any case, remember this action has to "clearly impact on the ability of an opponent to play the ball." That cannot apply to Akanji, as he is never within playing distance of the ball; as Fernandes is the next player to the ball it's difficult to say that Rashford has directly impacted Walker.
The real case for discussion is about Ederson, and whether his actions would have changed had Rashford not been there. Perhaps, but Rashford doesn't impact the goalkeeper's ability to come and play the ball. He may affect his choice to do so, and how he might shape for a save, but the law doesn't discuss how a player might behave differently if the offside player isn't present; it only discusses the ability of an opponent to play the ball.
Goals like this are rare, and in most cases the offside will be upheld. But subjectively it isn't an incorrect decision by Attwell to allow it, and the independent assessment panel certainly won't say this was a missed intervention.
It's as though Akanji is penalised for playing a good offside trap, as he checks his run initially. But again, this doesn't get taken into account in law.
The majority of referees would likely agree this is onside in law, but it wouldn't be a universal opinion. That's why there is a subjective argument on both sides, but most of the weight is on it being a goal when it's judged after the fact.
Of course, this kind of goal is only possible in a VAR league, because ordinarily the flag would have gone up against Rashford before Fernandes hit the shot. It's the second goal Fernandes has scored this season thanks to VAR protocol, the other coming against Tottenham in October. After a delayed flag against Harry Kane the ball fell to Luke Shaw and referee Simon Hooper played advantage, with United scoring on a fast break.
---
Possible penalty: Burn foul on Pereira
What happened: In the 64th minute, Andreas Pereira went down in the area when he appeared to be pulled back by Dan Burn, but referee Robert Jones waved away the appeals for a penalty.
VAR decision: No penalty.
VAR review: A decision which certainly wouldn't have been overturned if the referee had awarded the penalty, and it would have been a red card for Burn too, but there isn't quite enough in it for a VAR overturn in the Premier League.
There's no doubt that Burn had his hand on Pereira's arm, but was it enough to make the Fulham player go to ground in the way he did? Probably not, and that will influence the decision of the VAR.
Based upon past examples of on-field decisions supported by the independent assessment panel, it is unlikely to say this was a wrong decision.
Possible penalty: Foul by Trippier on De Cordova-Reid
What happened: Immediately after the Burn-Pereira incident, Bobby De Cordova-Reid was challenged by Kieran Trippier on the edge of the area, but again the referee wasn't interested in a penalty.
VAR decision: Penalty, goal disallowed for a double touch by Aleksandar Mitrovic.
VAR review: This was a poor VAR intervention from Mike Dean, as De Cordova-Reid appears to commit the first offence. The Fulham midfielder missed the ball and caught Trippier on the top of the foot before the Newcastle United player made contact with his opponent.
If referee Jones had given the penalty, you could probably see a subjective reason to stay with the on-field decision. But there was no clear and obvious error not to give the penalty to De Cordova-Reid, who also went to ground in an exaggerated fashion.
Jones didn't appear to be shown the clearest angle where De Cordova-Reid steps on Trippier, and this can be one of the problems with this part of the protocol. At the monitor, the VAR shows the referee the evidence to support the overturn, rather than a more complete picture of the incident — though the referee can ask for additional replays.
There's a high chance this will be considered an incorrect intervention.
As Mitrovic kicked the ball with his right foot onto his left foot to score the penalty, the goal has to be disallowed with play restarting with a free kick to Newcastle.
---
Possible penalty overturn: Senesi foul on Toney
What happened: Brentford were awarded a penalty in the 37th minute when Marcos Senesi brought Ivan Toney to the ground inside the area.
VAR decision: Penalty stands, scored by Toney.
VAR review: At first, this seemed to be a good decision by referee Jarred Gillett. However, once you look at the incident more closely there is a clear case that Toney first fouls Senesi. The Brentford striker appears to lock arms with his opponent, and as they spin round Senesi brings him to the ground as he falls.
Andre Marriner, the VAR, has decided that it wasn't a clear error by the referee to award the spot kick and not enough evidence for the decision to be overturned. After the two players have their arms locked, Senesi then brings his left arm around Toney causing both to go to ground, which can be the only reason the VAR has supported this decision.
There is very little chance the VAR would have advised a penalty had the referee not awarded it himself.
Last season, there was a missed VAR overturn when Brighton's Neal Maupay pulled the arm of Leicester City's Jannik Vestergaard, leading to a penalty for handball. That was more obvious than the Toney example, but it does show how officials should be looking for infringements by an attacker before any offence by a defender.
---
Possible penalty: Luiz foul on Rodrigo
What happened: In the 24th minute, Leeds United had a free kick just outside the area which was played quickly through the centre by Brenden Aaronson. Rodrigo went down under a challenge from Douglas Luiz, who had his arm across the attacker, but referee Michael Oliver waved play on.
VAR decision: No penalty.
VAR review: Much like the penalty claim for Pereira against Newcastle, this is an incident which in the Premier League has almost always been left to the on-field official. There is clearly an arm on Rodrigo by Luiz, but it debatable whether that had enough impact on the Leeds United player to warrant a VAR penalty to be advised by Andy Madley.
Another decision which would have stayed as a penalty if given by Oliver, but is unlikely to go down as a missed VAR intervention by the independent panel.
---
Possible onside: Johnson on disallowed goal
What happened: In the 56th minute, Brennan Johnson broke through on goal from a Morgan Gibbs-White ball and scored, but the flag went up for offside.
VAR decision: Goal.
VAR review: From the first replay on television it looked as though Johnson had to be offside, but once the technology had been applied the striker was clearly onside.
It wasn't even close enough for Johnson to need the tolerance level applied to the tech to be given onside.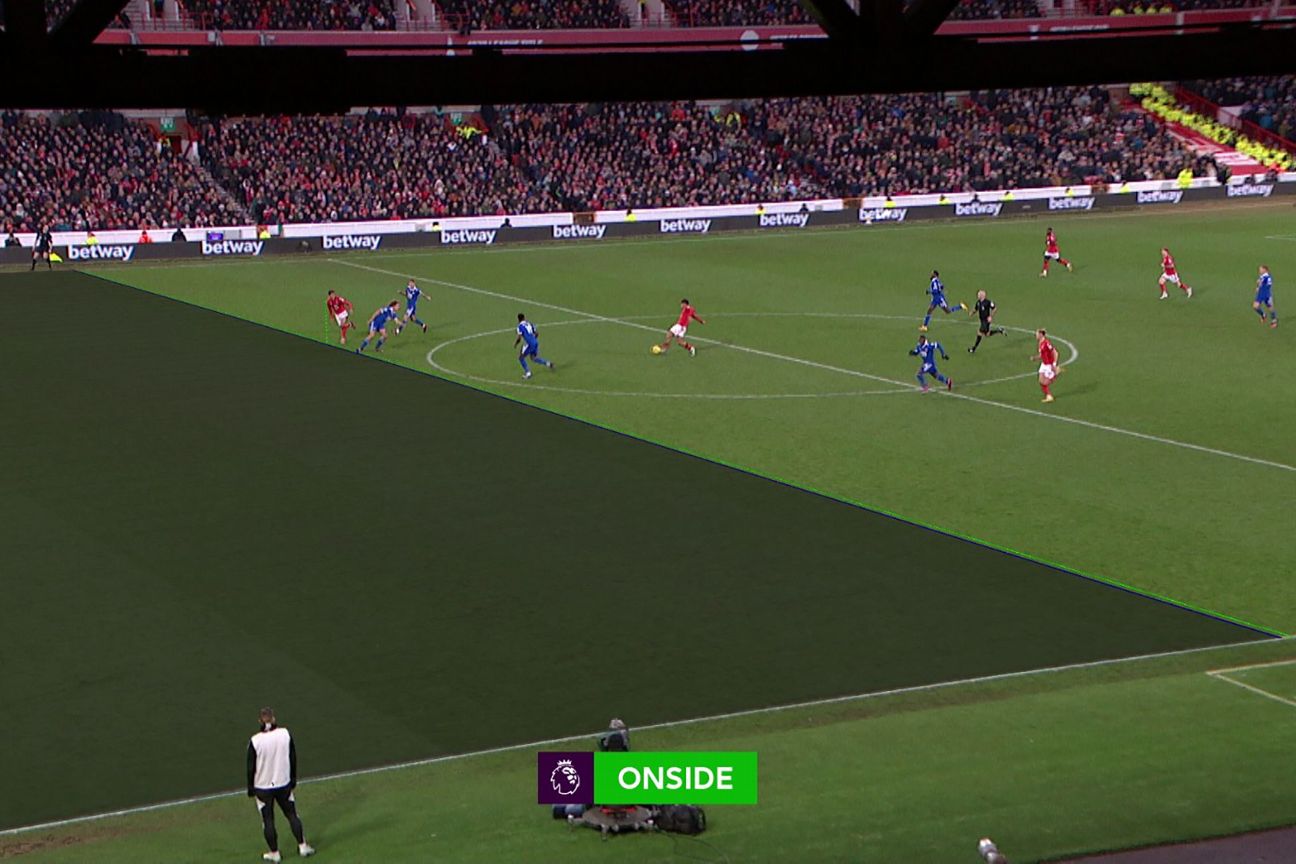 There were two other VAR overturns for offside over the weekend, both very clear decisions.
On Friday, Aston Villa were awarded a goal when Emiliano Buendia (the player who is further back on this offside image) was wrongly flagged offside — meaning two goals were added through VAR over the weekend.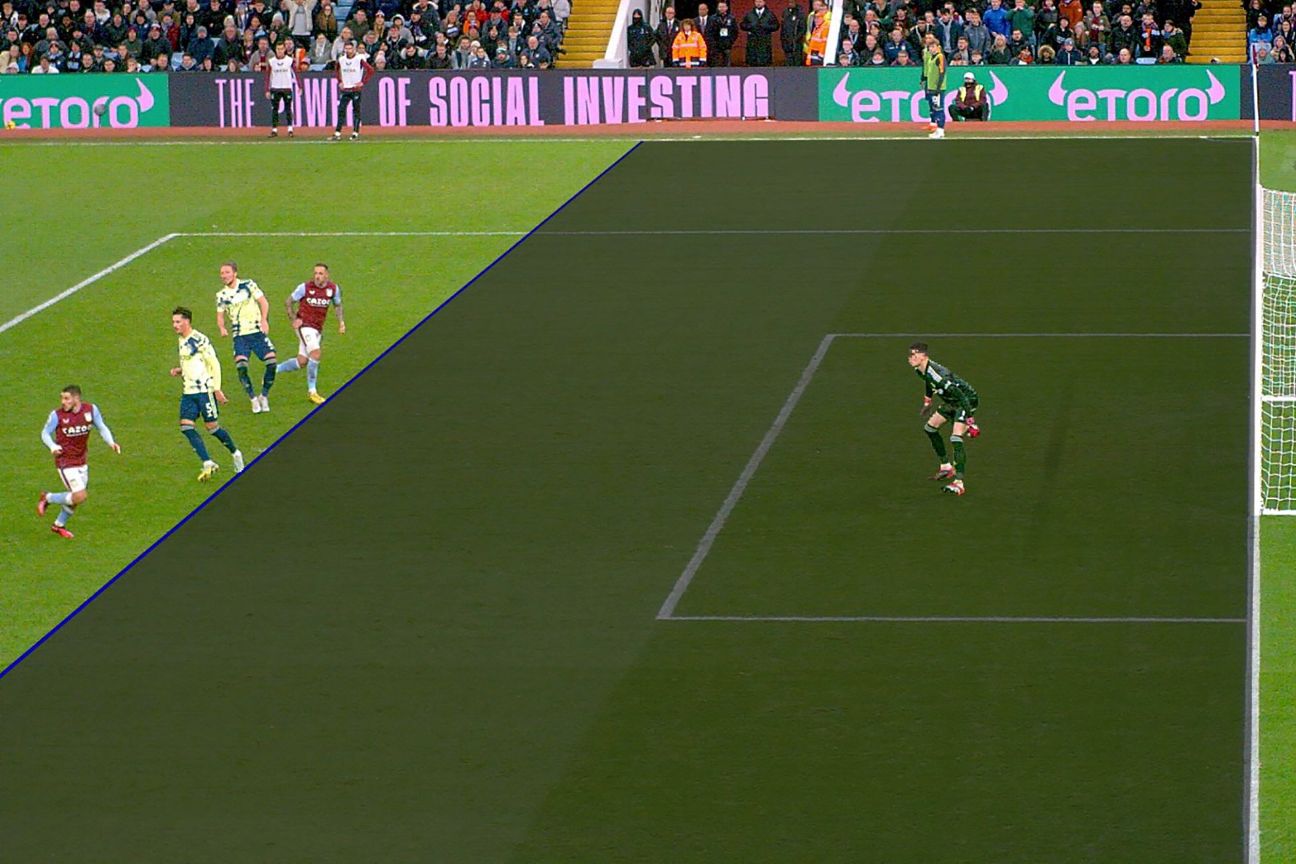 Brighton & Hove Albion, meanwhile, thought they had a penalty against Liverpool but Solly March was clearly offside in the buildup and the spot kick was overturned.
Information provided by the Premier League and PGMOL was used in this story.
Situs Bandar Togel Online Terpercaya bisa anda akses langsung di TOTOCC, TOTOCC adalah situs bandar togel dengan pasaran togel terlengkap. Anda bisa bermain langsung dan melihat hasil langsung dari togel hari ini hanya di TOTOCC.COM.